Discover what Amy from Stocks Events cooked up whilst representing Scotland on the BBC's celebrated TV show.
Representing Scotland on the BBC
One of our founders amy, represented scotland in the 2020 bbc two television series "Great british menu" in which the nation's top chefs compete for the chance to cook at an incredible four course banquet. The programme sees amy create dishes with the theme of children's literature.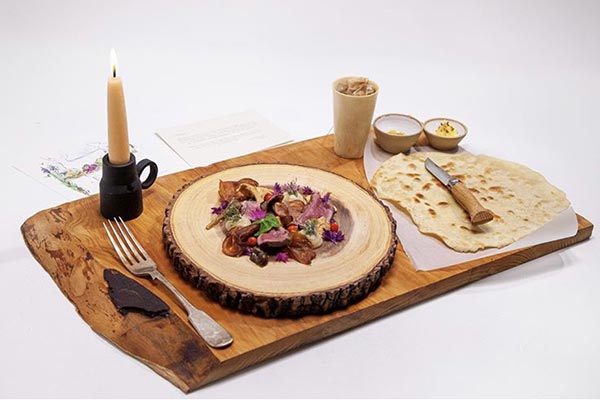 THE DEEP WOOD
A FORAGING JOURNEY
Venison Carpaccio With A Cauliflower & Juniper Purée, Pickled Chanterelles, Rowan Berries With Honey, Dried Lichen, Wood Sorrel & Dandelion Leaves, Birch Sap & Red Wine Vinaigrette
Captain Hook's Final Fall
The Creek
A Fish Soup Of Scottish Langoustine, Haddock, Clams & Cockles, Pickled Samphire, Vegetable Pebbles, Foraged Nori & Dulse Served With Sea Biscuits & Crispy Seaweed
Desperate Dan's "Cow Pie"
An Ox Cheek Pie With Parsnip Horns & A Tail Of Slow Cooked Carrot Served With Dehydrated Horseradish, Peas & Greens
I Open At The Close
A Passionfruit, Chocolate & Hazelnut Filled Choux Bun With Craquelin & A White Chocolate & Gold Glaze, Pineapple & Sugar Tuille Wings
Amy's menu is now available for you to order for your next event.